Deliver To:
Afghanistan
Albania
Algeria
Amer.Virgin Is.
American Samoa
Andorra
Angola
Anguilla
Antarctica
Antigua Barbuda
Argentina
Armenia
Aruba
Australia
Austria
Azerbaijan
Bahamas
Bahrain
Bangladesh
Barbados
Belarus
Belgium
Belize
Benin
Bermuda
Bhutan
Bolivia
Bonaire, Saba
Bosnia-Herz.
Botswana
Bouvet Island
Brazil
Brit.Ind.Oc.Ter
Brit.Virgin Is.
Brunei Daruss.
Bulgaria
Burkina Faso
Burundi
C. African Rep.
Cambodia
Cameroon
Canada
Cape Verde
Cayman Islands
Chad
Chile
Christmas Islnd
Coconut Islands
Colombia
Comoros
Congo
Cook Islands
Costa Rica
Cote d'Ivoire
Croatia
Curacao
Cyprus
Czech Republic
Dem. Rep. Congo
Denmark
Djibouti
Dominica
Dominican Rep.
Ecuador
Egypt
El Salvador
Equatorial Guin
Eritrea
Estonia
Ethiopia
Falkland Islnds
Faroe Islands
Fiji
Finland
France
Frenc.Polynesia
French Guiana
French S.Territ
Gabon
Gambia
Georgia
Germany
Ghana
Gibraltar
Greater China (Chinese Mainland)
Greater China (Hong Kong SAR)
Greater China (Macau SAR)
Greater China (Taiwan)
Greece
Greenland
Grenada
Guadeloupe
Guam
Guatemala
Guinea
Guinea-Bissau
Guyana
Haiti
Heard McDon.Isl
Honduras
Hungary
Iceland
India
Indonesia
Iraq
Ireland
Israel
Italy
Jamaica
Japan
Jordan
Kazakhstan
Kenya
Kiribati
Kosovo
Kuwait
Kyrgyzstan
Laos
Latvia
Lebanon
Lesotho
Liberia
Liechtenstein
Lithuania
Luxembourg
Madagascar
Malawi
Malaysia
Maldives
Mali
Malta
Marshall Islnds
Martinique
Mauritania
Mauritius
Mayotte
Mexico
Micronesia
Minor Outl.Isl.
Moldova
Monaco
Mongolia
Montenegro
Montserrat
Morocco
Mozambique
Myanmar
N.Mariana Islnd
Namibia
Nauru
Nepal
Netherlands
New Caledonia
New Zealand
Nicaragua
Niger
Nigeria
Niue
Norfolk Island
North Macedonia
Norway
Oman
Pakistan
Palau
Panama
Pap. New Guinea
Paraguay
Peru
Philippines
Pitcairn
Poland
Portugal
Puerto Rico
Qatar
Reunion
Romania
Russian Fed.
Rwanda
S. Sandwich Ins
S.Tome,Principe
Saint Helena
Saint Lucia
Samoa
San Marino
Saudi Arabia
Senegal
Serbia
Seychelles
Sierra Leone
Singapore
Sint Maarten
Slovakia
Slovenia
Solomon Islands
Somalia
South Africa
South Korea
Spain
Sri Lanka
St Kitts&Nevis
St. Vincent
St.Pier,Miquel.
Suriname
Svalbard
Swaziland
Sweden
Switzerland
Tajikistan
Tanzania
Thailand
Timor-Leste
Togo
Tokelau
Tonga
Trinidad,Tobago
Tunisia
Turkey
Turkmenistan
Turksh Caicosin
Tuvalu
Uganda
Ukraine
United Kingdom
United States
Uruguay
Utd.Arab Emir.
Uzbekistan
Vanuatu
Vatican City
Venezuela
Vietnam
Wallis,Futuna
West Sahara
Yemen
Zambia
Zimbabwe
Home care solutions for a better world
For Dow, sustainability is a must for doing business and long-term commitment — a commitment to using resources efficiently, minimizing our footprint and helping our customers do the same. We understand sustainability has different dimensions, at Dow we embrace multiple solutions at all  stages of the product make and use cycle allowing us to contribute to the transition toward a more sustainable planet and society.
From the footprint stage of the cycle where feedstocks are used to make our materials to the Handprint stage where our materials are used by consumers in formulated products and finally the end-of-life stage by ensuring recyclability through biodegradation, we are here to help.
Our strategy is to build on our core competencies while accelerating key initiatives to address some of our sustainability challenges including decarbonization by committing to decrease our net annual carbon emissions while growing capacity. 
We aim to reduce the largest environmental impact of washing clothes by eliminating the need to heat water and use less cold water. This saves energy and extends the longevity of clothing by reducing the wear that hot water can cause. Leveraging our broad portfolio and R&D expertise we have products enable our customers to create more compact, concentrated formulations—saving time, packaging waste and energy in transportation.
DOWSIL™ EasyRinse GP-4633 Granules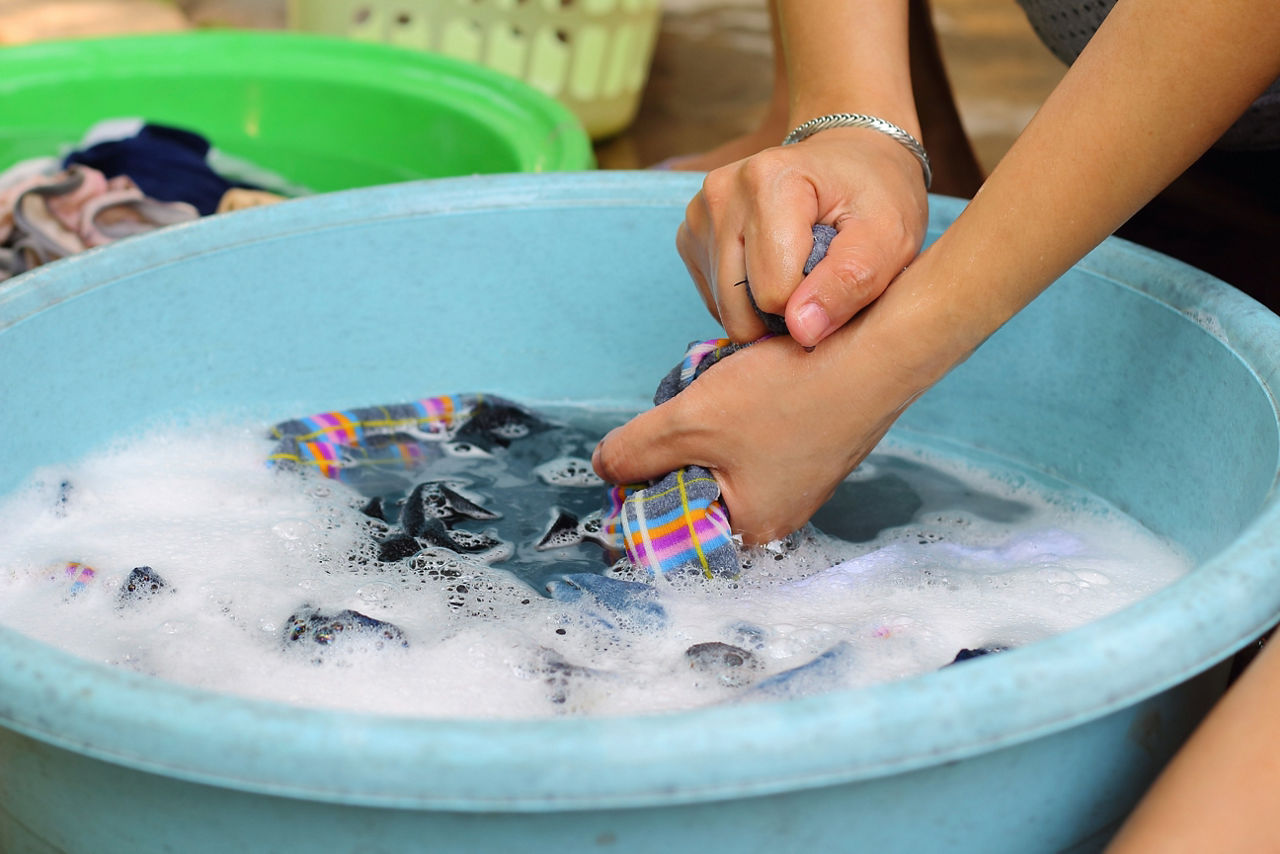 Learn how to reduce the water needed for the rinse cycle in manual and semi-automatic wash applications.
ECOSURF™ EH Surfactant
Explore a line of biodegradable, nonionic surfactants designed to provide formulation flexibility.
DOWSIL™ AF-8017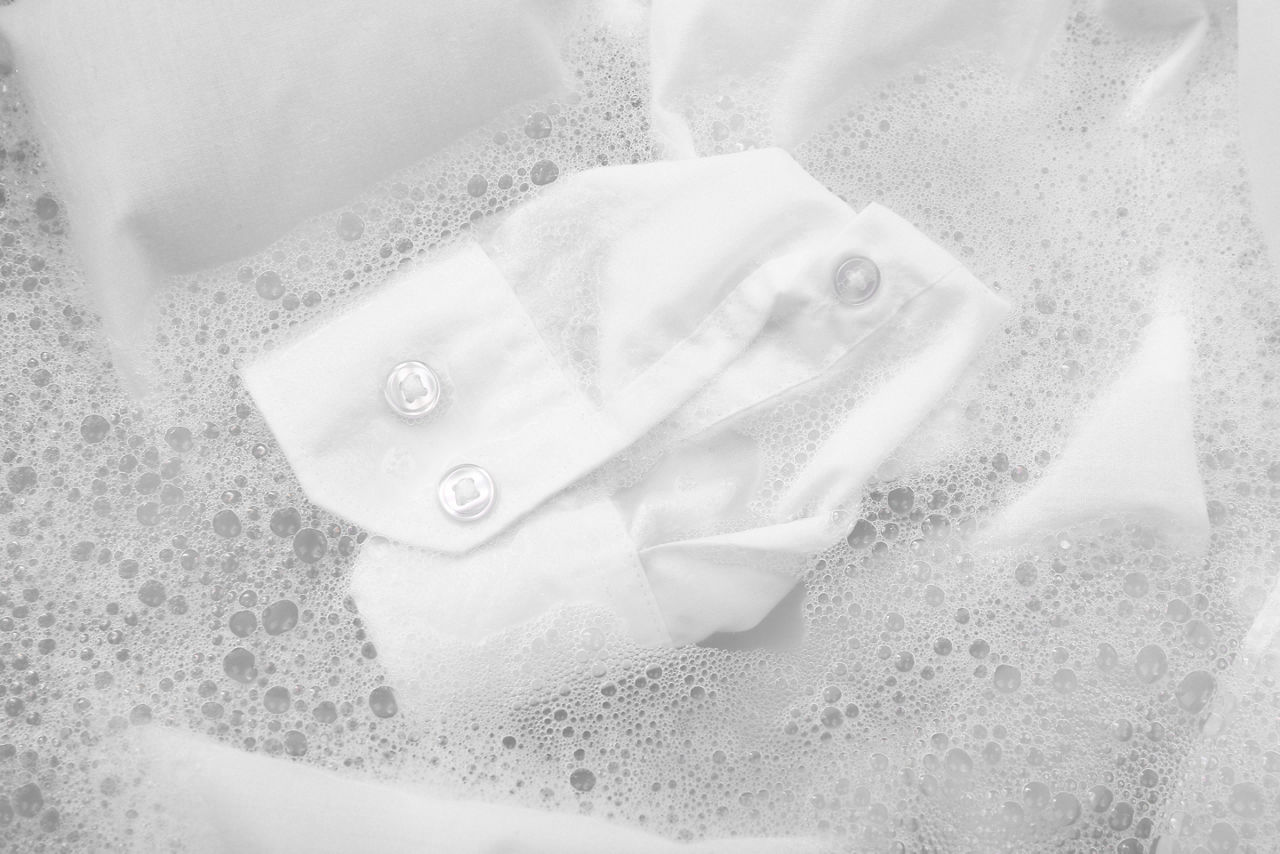 Discover this Organofunctional Silicone Antifoam Compound designed to provide persistent foam control.
At Dow we are developing formulation solutions that help reduce environmental footprint and optimize the use of resources to support more streamlined manufacturing processes. 
Our portfolio includes technologies that enable formulations with naturally derived ingredients, a line of sophorolipids derived from fermentation, mass balance ingredients from renewable sourcing and recycled carbon ingredients, all without sacrificing performance.
ECOSENSE™ HC-2100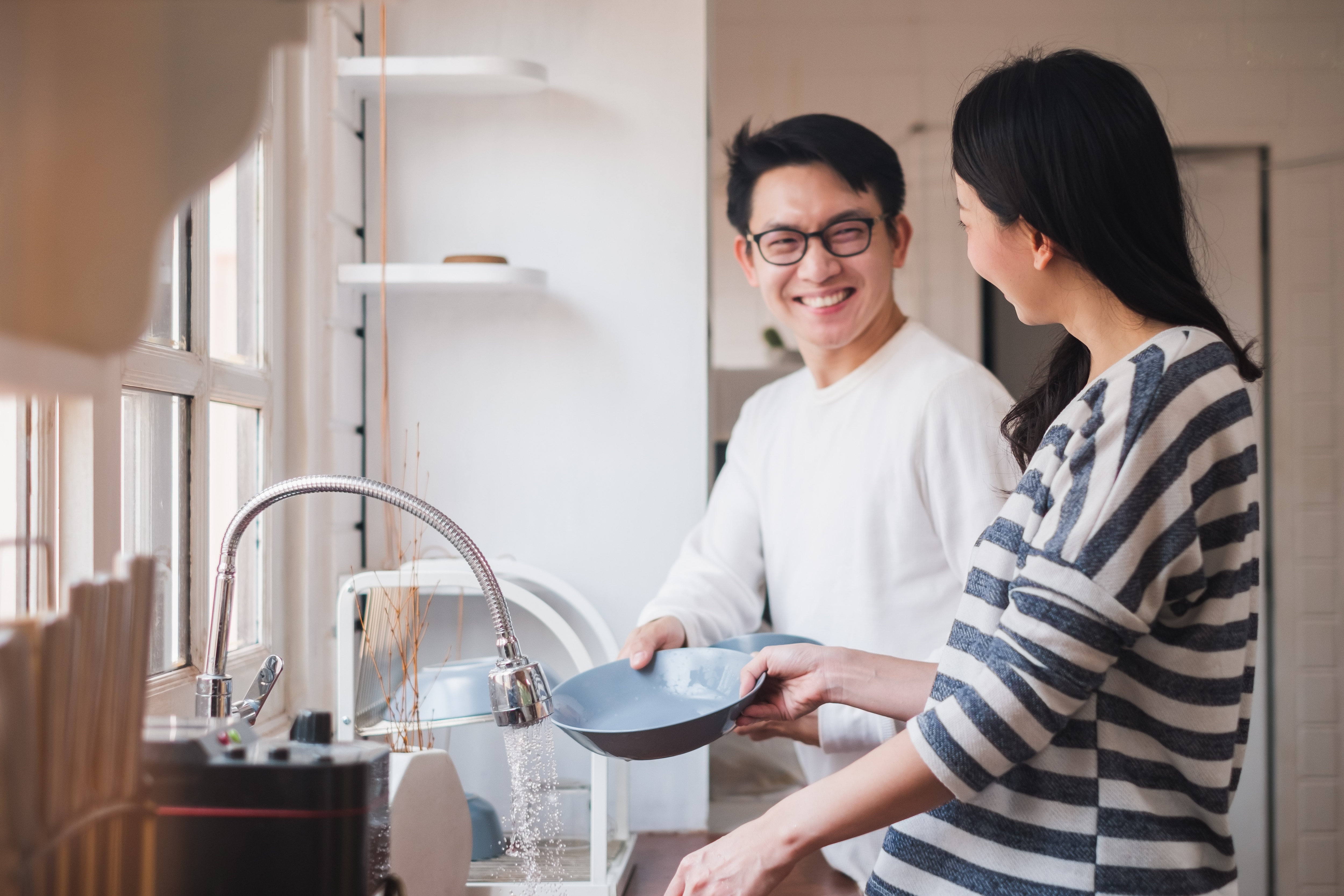 A sophorolipid with a high acid percentage, medium to high HLB and good solubility.
ECOSENSE™ HC-2200
A sophorolipid with a high lactone percentage, low HLB and low foaming.
ECOSENSE™ 1200
A readily biodegradable nonionic surfactant for use in Home Care variety applications.
The environmental fate of our solutions is a critical aspect of the sustainability use cycle. At Dow we have products that recycle carbon through natural processes and have a biodegradable backbone. A number of our ingredients are already biodegradable, and we are actively engaged in programs to develop biodegradable alternatives for the rest.
ACUSOL™ PRIME 1 Polymer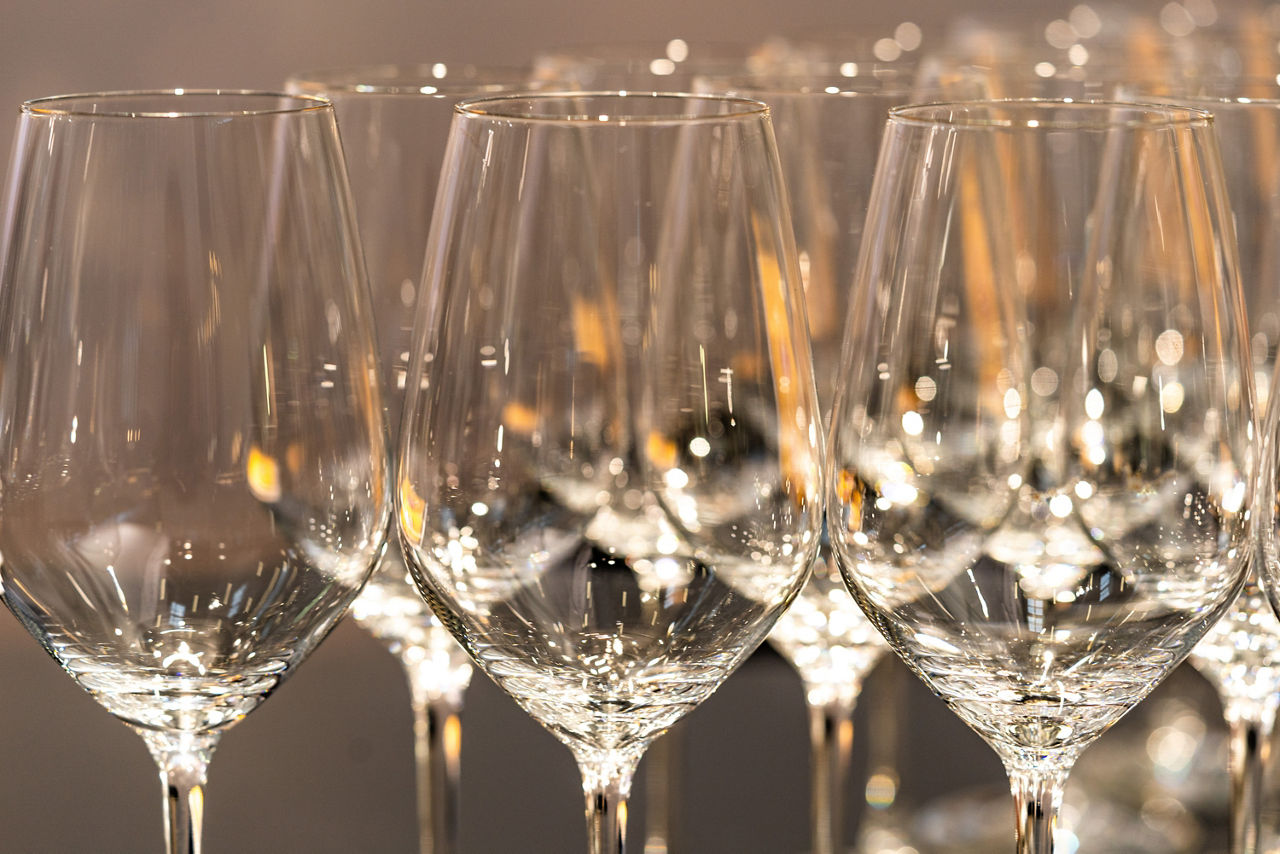 An inherently biodegradable dispersant to prevent scale deposition on multiple substrates.
SupraCare™ 780 Additive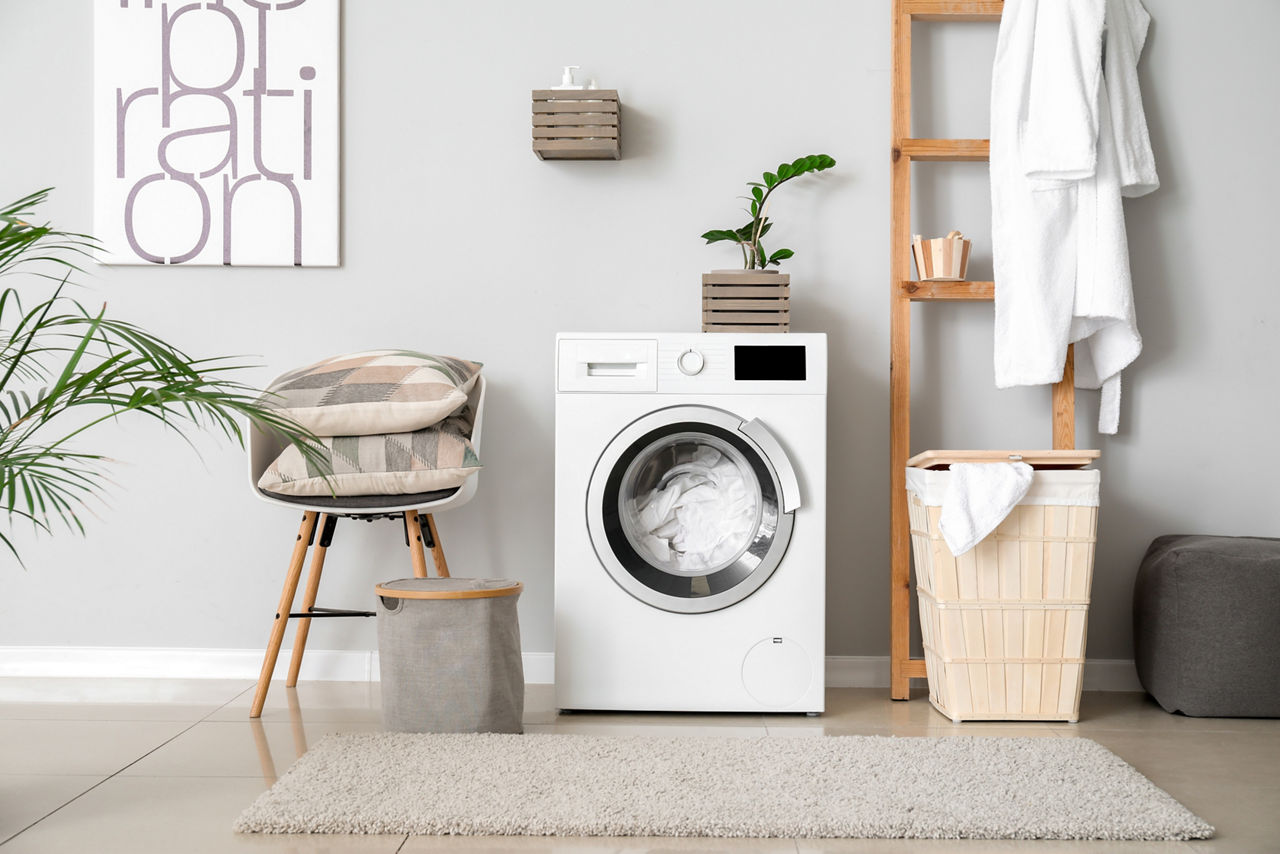 A multi-functional cellulosic derivative combining rheology and structuring benefits.

ECOSURF™ LFE-1410 Surfactant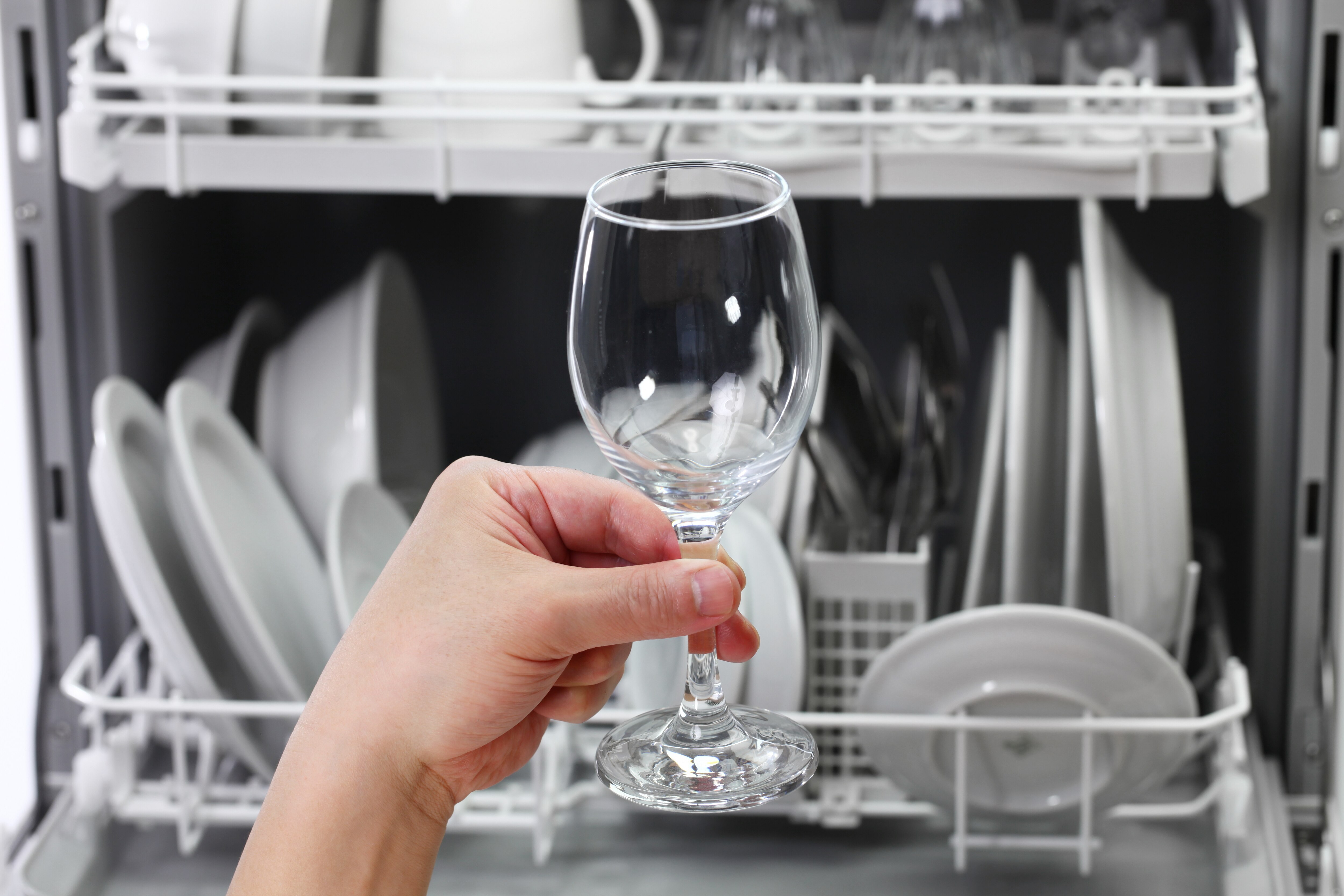 A low-foaming surfactant with outstanding foam control and degreasing properties.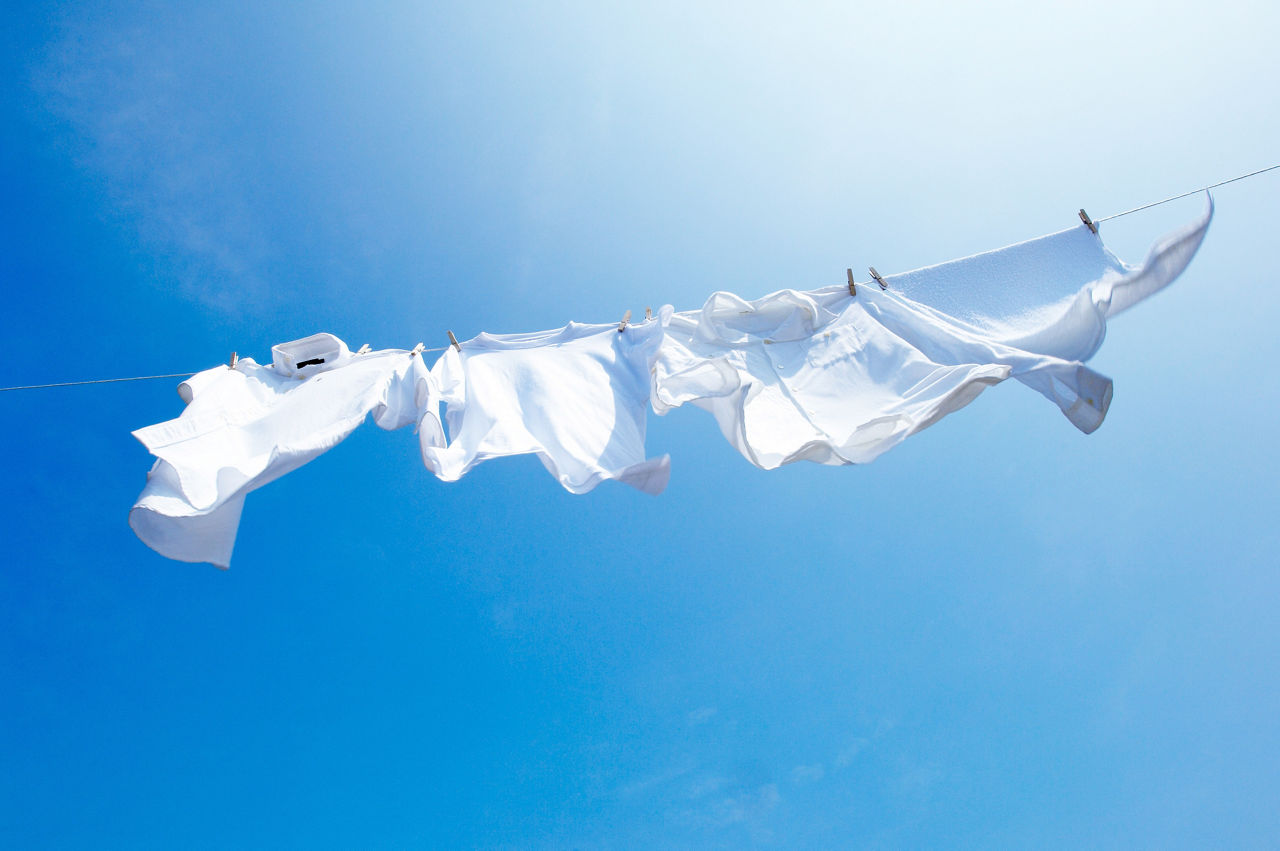 Dose Grandiose
Single chamber laundry monodose for excellent cleaning results.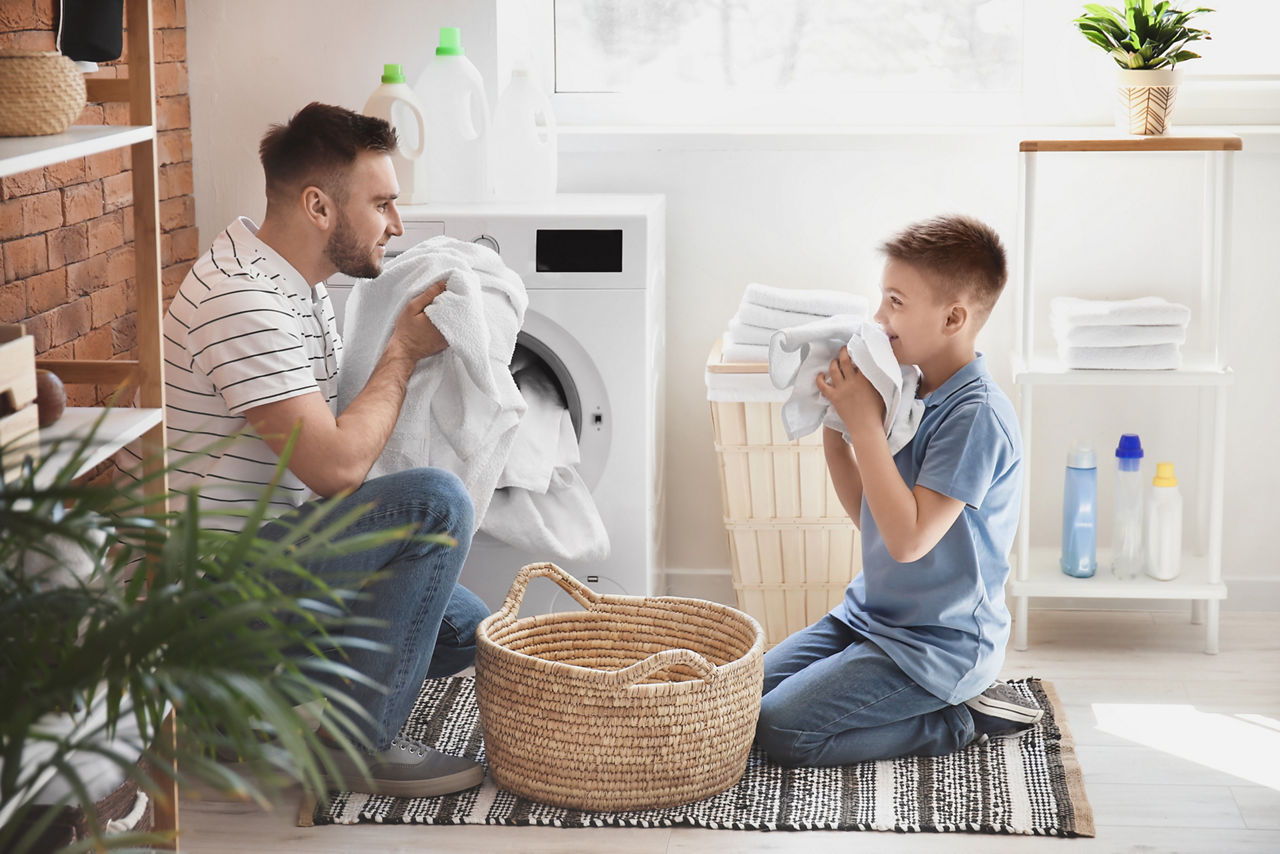 Laundry Glory
Dual-chamber laundry monodose combining excellent cleaning with perceivable fabric softness.
Dow's "Protect the Climate" targets reflect our commitment to accelerate our work with our suppliers, customers, and value chain partners to ensure Dow's ecosystem is carbon neutral by 2050.
By 2030, Dow will reduce its net annual carbon emissions by 5 million metric tons versus its 2020 baseline (15% reduction) or by 30% reduction from the 2005 baseline
By 2050, Dow intends to be carbon neutral (Scopes 1+2+3 plus product benefits)

Dow Home Care is committed to integrating into Dow's decarbonization of Home Care ingredients.

Learn more about Dow's path to zero carbon emissions.
The desire for sustainable products with increased bio-content has garnered interest in alternative feedstocks for ethylene and propylene production.
The use of renewable bio-based feedstocks, in lieu of fossil feedstocks, provides an approach to producing a chemically equivalent final product while improving the product's sustainability profile.
The mass balance approach offers consumers a way to obtain products with increased bio-content in a cost-efficient way,* while transitioning away from a dependence on conventional feedstocks.
Dow offers detergent manufacturers the opportunity to be part of tomorrow's sustainability ecosystem and powered by recycled carbon. Recycled carbon surfactants combine high performance with cutting edge climate tech to deliver quality and environmental benefits today to laundry detergents and hard surface cleaners. 
Early adopters will benefit from a drop-in solution that doesn't compromise on the performance of traditional fossil-based surfactants, enabling a new circular carbon economy. Home Care products can now leverage a novel carbon capture-based approach for surfactant production. 
ESG Report
Learn more about Dow's Environmental, Social and Governance Report.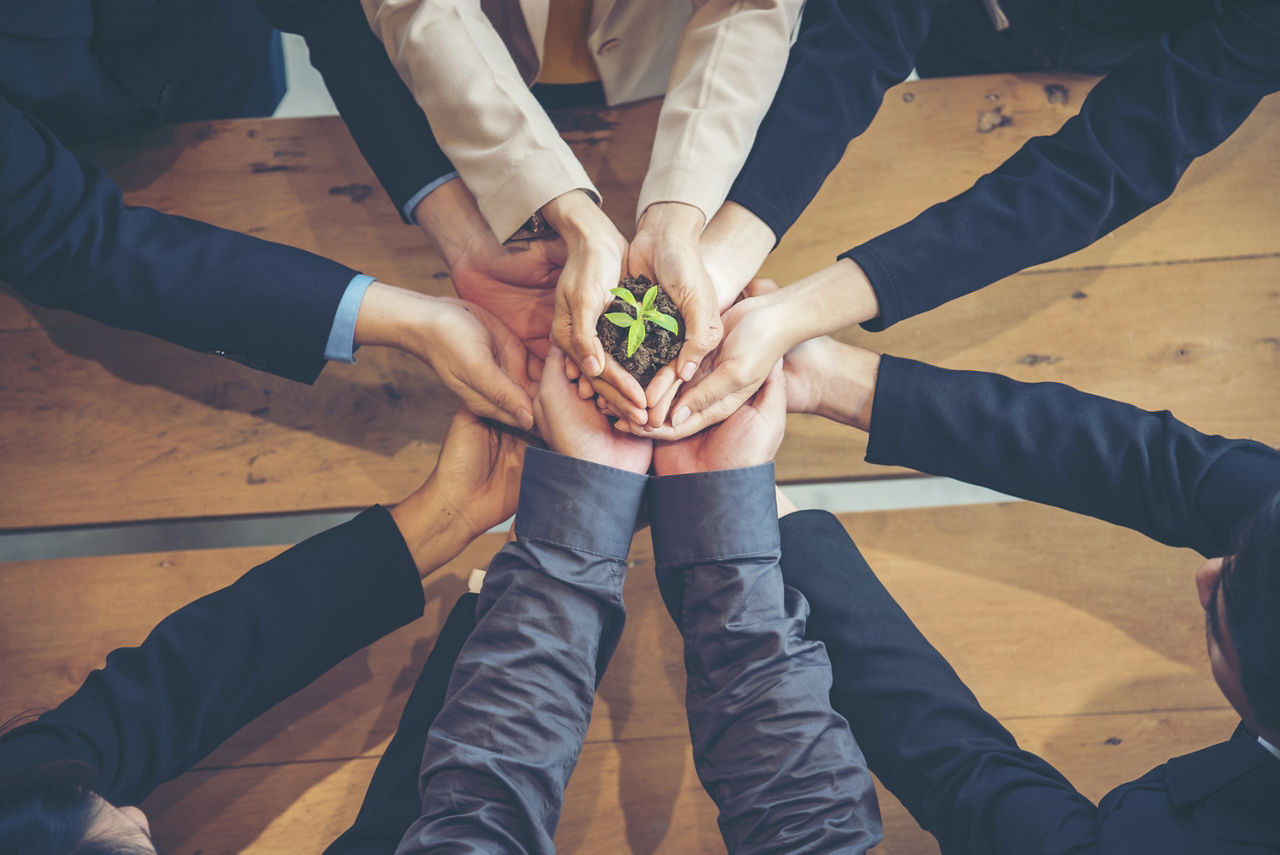 Science and Sustainability
How can science help create a better world? It takes collaboration and innovation. Learn more on how to deliver.
We are committed to connecting you with experts and resources to tackle any challenge.